College Programs Magician
Making College Events Magical.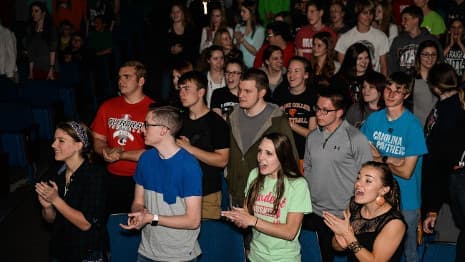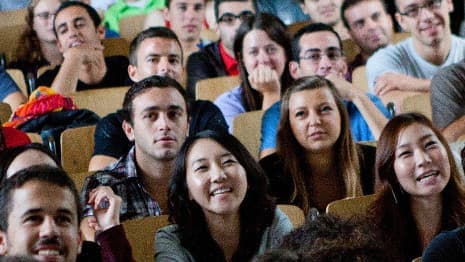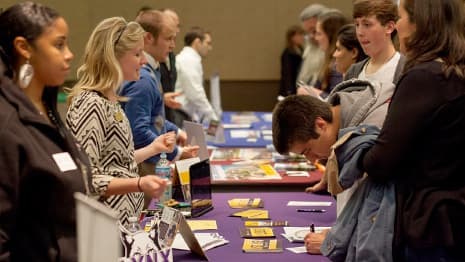 More than just a magician, he's a genuine entertainer and all-around funny guy. A lifetime of experience in magic, combined with a background in theater and improvisational comedy, ensures that each show is a "one of a kind" entertainment experience that keeps college audiences laughing and engaged. His quick-wit and playful on-stage personality gives him the unique ability to connect with any audience and makes him a favorite at countless college events throughout the greater Chicago area.

The combination of comedy magic, mind-reading, and illusion, mixed with fun stunts and audience involvement, creates the perfect entertainment for any variety of occasions, from specially themed education and motivation programs, to "Just for Fun" entertainment for events such as freshman orientation, end of semester events, senior dinners, family weekends, sibling weekends, spring flings, and more!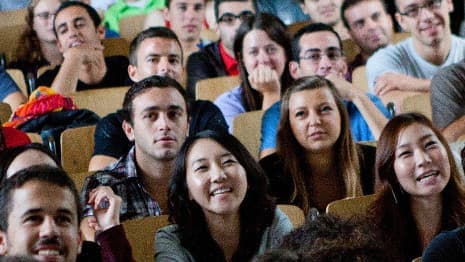 An important first step towards college success, our new student orientation programs use a blend of magic, illusion and tasteful humor to help you share important information with your new students in an entertaining format that serves to reinforce your key points.
What Colleges Are Saying About Our New Student Orientation Programs
"I want to thank you for the great job you did for us during our New Student Orientation in August. Your show is a unique combination of fun, light entertainment and some very thought provoking ideas and discoveries."

Ringling School of Art and Design
In this entertaining and educational peek behind the curtain, Mind Games & Magic™ reveals not only how our brains are led astray, but also how misperception, in turn, can lead to thoughts, feelings and behaviors that can be detrimental to health, happiness and success.
What Colleges Are Saying About Our Student Athlete Programs
"We had great positive feedback from our student athletes!"

Adrian College
Not your typical magic show, Mind Games & Magic™ not only astonishes and amazes, it gives students a rare and fascinating peek behind the curtain to reveal the true psychological secrets behind the art of magic and illusion.

Through a blend of amazing magic, mind-boggling illusion and tasteful humor, Mind Games & Magic™ reveals how the mind can be so easily fooled, and how misperceptions, in turn, can result in behaviors that can negatively affect numerous life areas, including family, romantic relationships, work and academics.
What Colleges Are Saying About Our Alcohol Awareness Programs
"Thanks for your excellent program. This was the most outstanding & enlightening alcohol awareness programs that we've had. The students were having so much fun they forgot they were attending an alcohol awareness program."

College of Charleston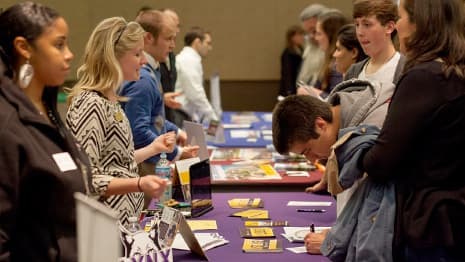 Mind Games & Magic™ is a unique blend visual and interactive magic designed to help connect with students and deliver your message. We can work with you to help create a custom presentation that effectively communicates your key points. We will then personally deliver your message with magic at your next health fair.

And/or, we can provide you with custom magic tricks as giveaway items to help reinforce your message!
What Colleges Are Saying About Our Health Fair Magic
"We were looking for a different way to communicate our awareness message and you gave us that. You were engaging, held the students' attention and got the message across in a way they will remember. You were an excellent addition to your yearly program!"

Mary Alice Armour
Director of Wellness
Saint Vincent College
The LOL Comedy OMG Magic Show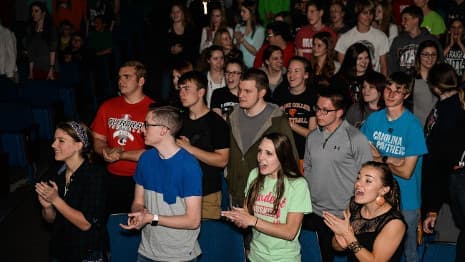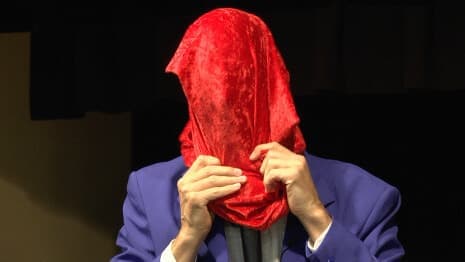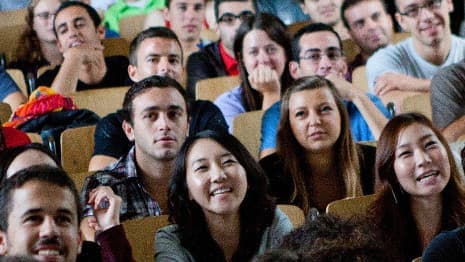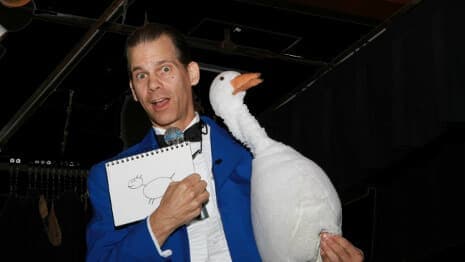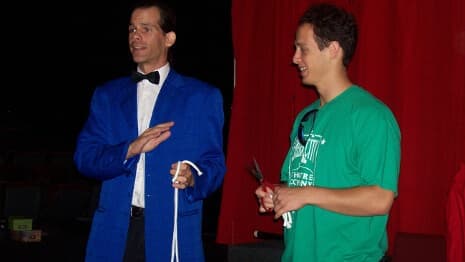 More than just a magic show, the combination of amazing magic, incredible mind-reading, and awesome illusion, mixed with funny stunts and fun audience involvement, will amaze your students and keep them laughing!
Students become key players in the Fun as:
"The Mind-Reading Goose" Reads audience members' minds! (Ridiculous & Incredible)
"Slice of Hand" An volunteer's Hand is visually Removed from their Arm!
"Mr. Magic" An audience member is Transformed into a Magician and Performs Amazingly Funny Magic!
"Totally Mental" The Magician magically Transforms into a Super Hero chosen by the audience!
"Not-So-Straight" Jacket Escape A Great Escape Act that will have everyone Laughing & Amazed!
"The World's Most Dangerous Card Trick" (A Deck of Cards/An Audience Member/A Mousetrap)
PLUS MANY MORE MAGICAL SURPRISES!
This one man stand-up comedy magic show is the perfect entertainment choice for any variety of occasions, such as Campus Activities Board Events, Campus Festivals, Comedy Nights, Family Weekends, Freshman Orientation Programs, Greek Week Unity Days, Homecoming Events, Housing & Residential Life Events, Move-In Day Icebreakers, Welcome Week Programs, and more!
What Clients Are Saying About The LOL Comedy OMG Magic Shows
"Audience participation is a mild term for the way you had everyone either on stage or feeling as though they were. You have a real knack for making everyone feel as though they are a part of your act."

Memphis State University
Magic Promotional Giveaway Items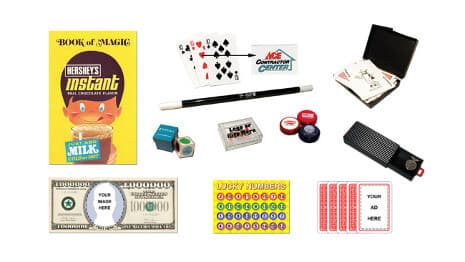 Magic is a real "natural" for all types of promotions. When it comes to attracting attention and engaging students, magic works wonders. Our custom magic promotional giveaway items are an exclusive line of visual and interactive close-up magic giveaways designed to grab attention and make your message memorable.

We will personalize these magic tricks with your school and/or organization information, message, picture, logo and/or artwork. These unique gifts will entertain, amaze and get your message across.

Click the link below to see our complete line of Custom Imprinted Magic Giveaway Items.

Custom Imprinted Magic Giveaway Items