Mind Games & M.A.G.I.C. - College Alcohol Awareness Presentation
an entertaining exploration of the link between perception and decision making with measurable results
HEALTH FAIRS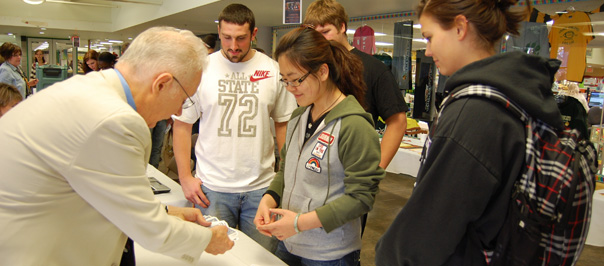 "We were looking for a different way to communicate our alcohol awareness message and John gave us that. He was engaging, held the students' attention and got the message across in a way they will remember. He was an excellent addtion to your yearly program!"

Mary Alice Armour, Director of Wellness, Saint Vincent College

A health fair offers the opportunity to convey useful information and at the same time be fun for students. A health fair is an effective tool for creating an awareness of health issues, providing health education, promoting available school resources and motivating students to make positive health behavior changes.

John Fabjance's Mind Games & M.A.G.I.C. is a unique blend visual and interactive magic designed to help deliver your message. John can work with you to create a custom presentation that effectively communicates your key points. He then personally delivers your message with magic at your health fair.

John's presence at you health fair goes far beyond entertainment, he literally stops studentts in their tracks! Colleges hire him because he increases attendance, delivers information in a compelling way, and enhances the over-all health fair experience.