We Make Your Events Magic
With a Variety of Ways to Add Magic to Your Special Events.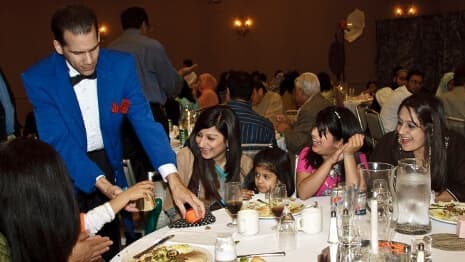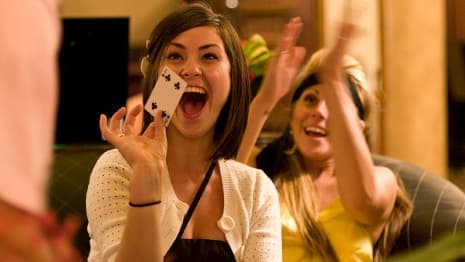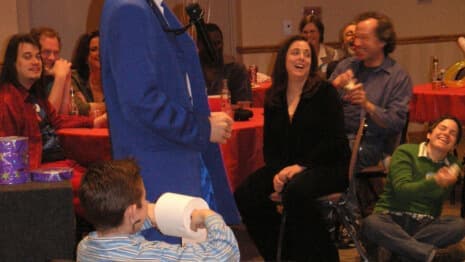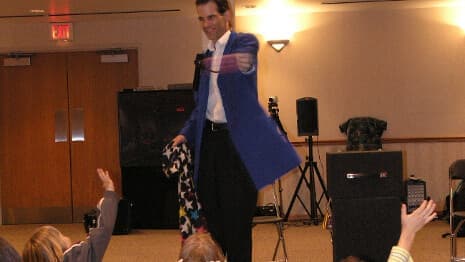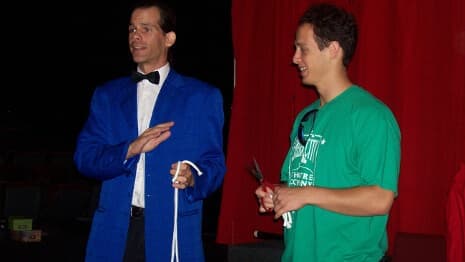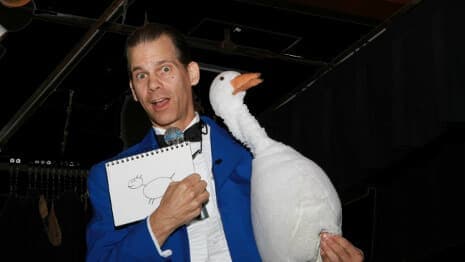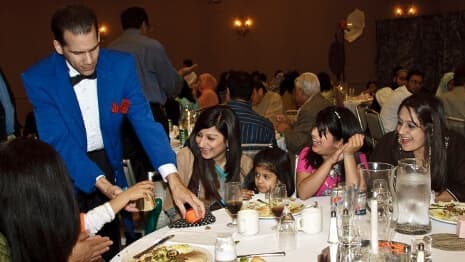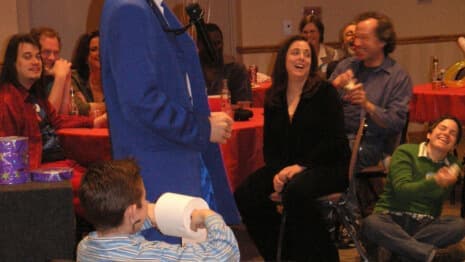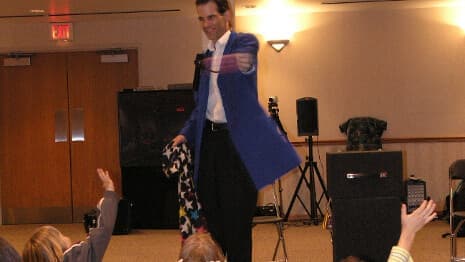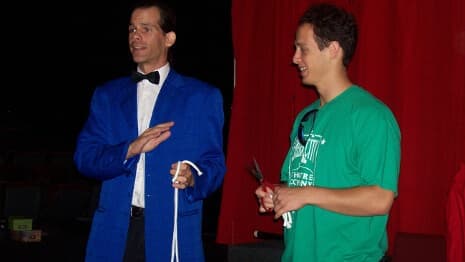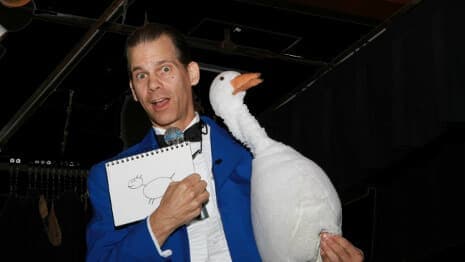 Private Party Magician Services
Whether our Chicago magician is performing a stand-up Comedy Magic Show, before the whole group, or engaging party guests, a few at a time, with a Close-Up Magic performance, our magical entertainment is guaranteed to create an atmosphere of excitement and fun at your next event!
What Clients Are Saying About Our Private Entertainment Programs
"Thank you for a terrific magic show. It was everything we hoped for. The kids and adults both enjoyed it a lot."

Eric P., Naperville, IL
"We had you perform a magic show at our son's recent birthday party. All of the kids (ages 2-12) enjoyed the magic show and adults as well were impressed and entertained too! He was the hit of the party and would highly recommend you."

Joan M., Northbrook, IL
"We thoroughly enjoyed the Magic Show! The kids absolutely loved it! You were great with the children and put on a fantastic magic show. Highly recommend him."

Margie M., Crystal Lake, IL
"You were spectacular at our kids' birthday party! Everyone there, both young and old, were impressed and truly entertained!"

Jacqueline S., Evanston, IL
"You did such a great magic show for my daughter's party, my son wants you to come back for his!"

Angela O., Bolingbrook, IL
"For once the parents enjoyed the entertainment as much as the children!"

Cheryl F., Dundee, IL
"I liked the magic show a lot! Thank you for the balloon dog. And thank you for the magic trick! I liked all the magic tricks!"

Thailer, Elgin, IL
"The magic show was Great! Both Kids and Parents Loved it! We all had so much fun!"

Pat & Carter M., Gurnee, IL
"Thank you so very much for the great magic show at Alexander's birthday. He had such a great time and is already asking if you can come back for his next birthday!!! The kids and parents really enjoyed your performance!"

Christina S., Barrington, IL
"Just a note to say how much we enjoyed the magic at our holiday party. You were able to engage the whole group and made us all laugh. You helped to make the event a success."

Barb L., Rosemont, IL
"It was great working with you! The guests really enjoyed your performance. Thanks again!"

Jenny A., Chicago, IL
"Your performance was a real crowd-pleaser. Your magic was delightful. You had the crowd gathered around you throughout the event. The great participatory tricks instantly loosened up our crowd and got them mingling. Your sleight of hand had everyone in attendance mesmerized."

"The Auxiliary Board highly recommends you and will definitely be using you for future events. You were an integral part of creating two successful charity events."

Nicole H., Chicago, IL
"Your magic show was just delightful. The magical tricks and your wonderful humor were truly enjoyed by all."

La Verne R., Lake County, IL
"Thank you for the wonderful magic show!"

Bridget L., Aurora, IL
"It was a pleasure having you at our "Take Our Children To Work" event. With over 150 children here that day, knowing that you would keep them interested, entertained, and pleased with their visit was terrific."

Kerry A., Lincolnshire, IL
"I just wanted to personally thank you for a great performance. The show was a hit. And the kids loved the balloon making aspect as well. Thank you again!!!"

Yasmeen S., Arlington Heights, IL
"The magic show that you did for our son's birthday was wonderful! Both kids and parents alike really enjoyed your magic tricks and humor. We would highly recommend you to anyone looking to organize a birthday or similar event."

Xavier M., Chicago, IL
"Thanks for making my son's birthday party so memorable. You somehow managed to keep 16 boys calm, attentive and entertained - a trick in itself!! He's still talking about all the cool tricks you did, and he and his friends loved the balloon swords you made them. It was a great day in large part to you! Thanks again!"

Viktoriya S., Streamwood, IL
"Thank you so much for our son's Birthday Party. It was so entertaining for both kids and adults. You were great! Thank you so much for a very good job!"

Kim F., Plano, IL
"I just wanted to let you know that we loved the performance! We all had a great time. The kids had a blast and the grown-ups were really impressed. Thank you so much!"

Rachael G.,La Grange, IL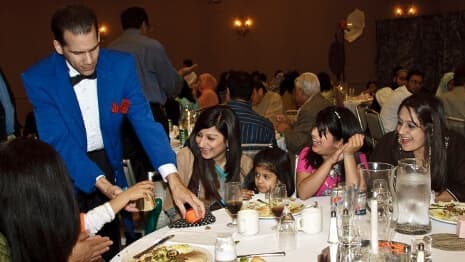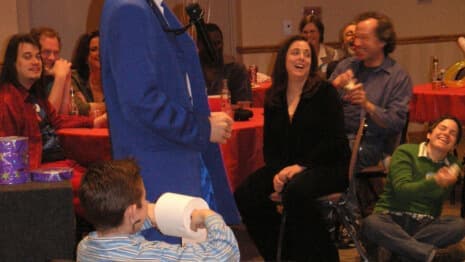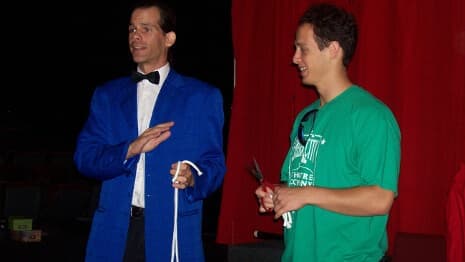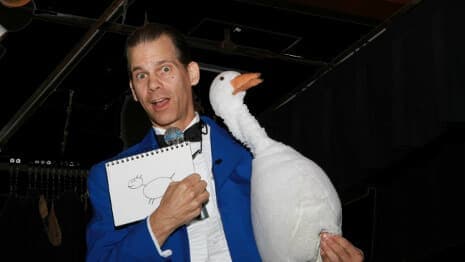 Corporate Events Magician Services
Our Corporate Magician in Chicago will use the "tricks of his trade" to help put the business of show business to work for you at your next corporate event. We can customize magic acts for trade shows, or employee events, or to entertain business partners and prospective clients while delivering your message!
What Clients Are Saying About Our Corporate Programs
"Our customers are still telephoning us to let us know what a 'blast' they had at our corporate party. Tim Pedersen, our president, said he has received phone calls from people specifically mentioning the magician. You were wonderful and we are looking forward to our next corporate event where we can call upon you again to perform your roaming magic show."

Travis-Pedersen and Assoc., Inc.
"Appearing before 150 of our top management people in the North American region of our company. After dinner, you gave a wonderful performance under a tight time-line, inspiring the entire crowd while at the same time captivating them with sleight-of-hand and illusions. You entertained while educating! It was terrific!"

Anixter International
"Our small group of Chicago area trainers along with our senior instructors and some of our top managers thoroughly enjoyed your corporate performance.

As you know I have always tried to bring unique surprises to my corporate training sessions and you may have surpassed them all.

By placing your name on the agenda and the way you carried yourself when first arriving, everyone thought you were just another corporate staff member ready to address the group.

You shocked them all with your magic and your overall performance, both at the meeting and at dinner, you will be long remember by our team here at Smurfit-Stone."

Smurfit-Stone Container
"On behalf of our client, House of Doolittle, we would like to express our appreciation for your stellar performance at their National Office Products Association trade show booth.

Naturally, when we planned their Sales Magic booth and promotion, we had hopes of attracting booth traffic and attendance to see their new line of products with your magic and illusions. The actual results were exciting, astonishing and far beyond our expectations.

Your ability to attract a large audience with almost a continuous performance, work in the client's products and rebate promotion with tricks and comic dialogue did a masterful selling job for us. This was the most successful exhibit in Doolittle's history with record number of dealers registered."

North American Graphics
"X-traWeb, Inc. and I thank you so much for an excellent job performing during COMDEX. You wowed everyone with your great magic and clearly helped us steer traffic toward our booth."

X-traWeb, Inc.
"At our international trade show in Italy, which included people from ten countries with different languages, you attracted and held people using your visual performance and, without an interpreter, helped make our event a success!"

Rand McNally
"I want to thank you personally for the way you went to work on the project so quickly, picked up the nuances of the message and translated that into magic tricks that helped our speakers convey their message so convincingly."

Kimberly-Clark Corporation
"Your professionalism really came through! With little more than our ideas to work with in some cases, you were able to blend our themes into your work in a most entertaining way. We especially liked the audience participation effect."

J.D. Edwards & Company